Robina Roofing Services
Located at Burleigh Heads on the Gold Coast, Robina Roofing Services is a family owned and operated Metal Roofing Specialist company offering high quality products and installation at a competitive price.
We have extensive history of providing metal roofing services to the Gold Coast region with experience over 35 years.
We adhere to all Workplace Health and Safety Standards, QBSA licencing, Asbestos Removal licencingand can handle any metal roofing needs. We also provide a 5 year workmanship guarantee along with the material guarantee. (Depending on locality, Colorbond will warranty your roof for up 20 years)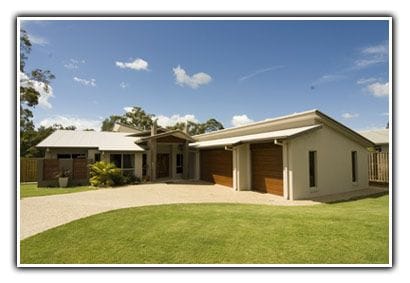 Whether you need a Re Roofing, New Roof, Re Guttering, Fascia and Gutters, Downpipes, Insulation, Wall Cladding, Sky Lights, Whirly Birds or Rainwater Tanks, Robina Roofing can help.
Need a New Roof?
Robina Roofing Services prides itself on providing a high quality, service for all your domestic/residential roofing needs with our highly trained and skilled installation technicians. Robina Roofing provides a finished product that is second to none in the market place.
Needing to Re Roof?
Robina Roofing Services can fulfill all your re roofing needs with a minimum of inconvenience and cost to you. Robina Roofing Services will remove your existing roof whether it be asbestos, concrete tile, decramastic tile or just replacing old galvanized iron. This service will greatly improve the value and the aesthetic look of your home.
Contact Robina Roofing today - Click here now!